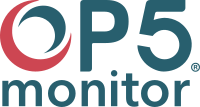 Use just one product within your IT environment to monitor applications, networks, servers and storage, regardless of location, whether that's on-premise, hybrid or in a private/public cloud.
ITRS OP5 Monitor is not just a traditional monitoring tool - it monitors everything! ITRS OP5 Monitor gives you a unified view into the performance of thousands of devices, interfaces and applications on your network. The dynamic user interface allows you to drill down into any element on your network and see exactly what's happening.
Management, IT operations and support teams can easily monitor real time availability and SLA data through one integrated dashboard, allowing IT to be more proactive. Every dashboard within ITRS OP5 Monitor can be customised to reflect what is most important to you. Users can also create their own dashboards and share them with others, ensuring that teams have instant access to the information they need.
ITRS OP5 Monitor allows for greater unification between IT operations and key business services, allowing management to visualise the real impact IT has on crucial business processes. Users can easily map and group IT infrastructure to create a logical, business orientated overview of the overall physical, virtual or cloud-based services which are critical to business continuity. Users can drill down to find the exact server that is the source of an issue, significantly reducing response times and mean time to repair.
ITRS OP5 Monitor also provides real value by visually presenting your data in easily understood reports that can be shared with your entire team. Whether it is availability, alert or SLA reports, it's extremely easy for users to create, schedule and share them throughout your organization, ensuring the relevant people receive the reports they need at a specific date and time.
Some of the key features of ITRS OP5 Monitor include:
Auto discovery
Business service management
Network visualisation
Performance monitoring
Event correlation
Log server monitoring
SNMP monitoring
Full REST API
Mobile app
Web base configuration
Redundancy
Integrated wiki
For further information or to request a demo please contact us.