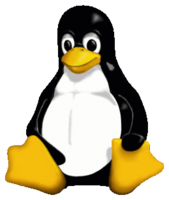 In addition to our regular Linux and Open Source support offerings, we are also able to offer these services to your customers on your behalf. We find that most often you might need our outsourced support in the following scenarios:
For MSPs as part of a managed service offering
To cover a shortage of in house expertise
To cover staff holiday, illness or while hiring
When taking on new business that has a Linux or Open Source element which is not your core strength
In such scenarios we can act as your first, second or third line Linux support and even white-label our support services on your behalf, answering the phone as you where necessary. We can provide this support service up to 24/7/365 for complete peace of mind should you need it.
As well as supporting Linux, Transitiv offer support for most popular Open Source applications on all of our supported distributions, so if you require support for an OS or application not listed elsewhere on the Transitiv website, please ask us about support for your application. You can take a look at examples of the software we support and the services we provide here.